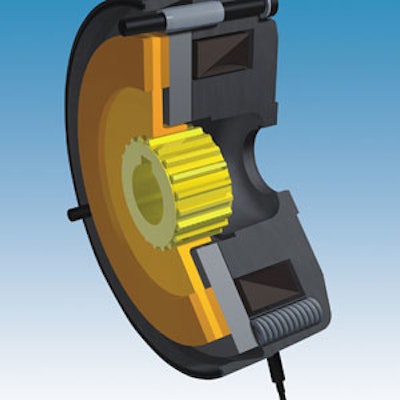 Mayr® power transmission has equipped its maintenance-free wind-power brake, based on the tried-and-tested ROBA-stop®-M brake, for the tough conditions found in wind-turbine applications. According to the company, the brakes are characterized by:
In addition to rustproof components such as in thrust springs, the brakes include friction linings especially developed for these applications, combined with special non-corrosive counter-friction surfaces.

All function-relevant values for each individual brake are inspected and documented before delivery in order to guarantee maximum operational safety of the system.
Countless tests in the company's own Development and Testing Department provide the basis for conscientious lifetime dimensioning, taking into account realistic and verified braking torque tolerances.
The company has supplied more than 100,000 wind power brakes to renowned drive manufacturers for use in wind power plants, and has not, up to now, registered any failures.