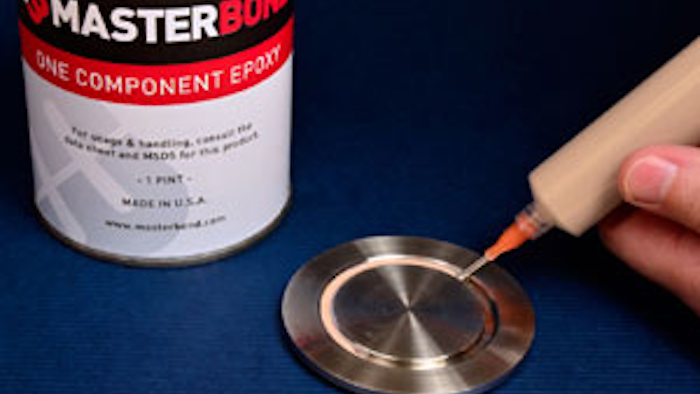 Master Bond presents its EP15 one-component epoxy to not only produce high-strength bonds, but also test the adhesion or cohesive strength of flame-sprayed coatings per the ASTM C633 specification. According to the company, this 100 percent reactive system is further equipped with:
A tensile strength that exceeds 12,000 PSI at room temperature.
The capacity to bond well to many similar and dissimilar substrates, including metals and ceramics.
Quick curing in 60 to 90 minutes between 300° and 350°F.
Optimal dimensional stability with minimal shrinkage upon cure.
Resistance to chemical properties and the ability to withstand thermal cycling.
Operational temperatures from -60° to 250°F.
A viscosity from 40,000 to 65,000 CPS and optimized flow properties.
The flexibility to be easily applied with a brush, paint roller or spatula.
No need for mixing prior to use.
Availability in many sizes, including half pint, pint, quart, gallon and 5-gallon containers. An unlimited working life, with a minimum shelf life of 3 months when stored in original, unopened containers.
Standard tan color.
Suitability for a wide variety of applications.