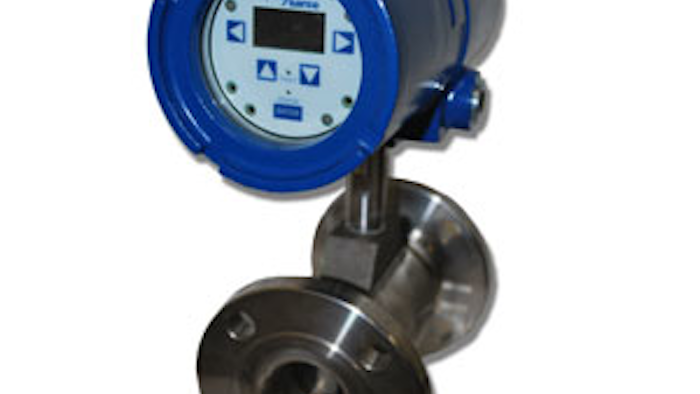 Spirax Sarco recently released its VLM10 inline vortex flowmeter for mass, volumetric and energy flow measurement on steam, liquid and gas applications. The company believes that the VLM10 also provides:
The combination of an inline vortex meter, a built-in flow computer and an integral temperature sensor, giving users an all-in-1 solution for their metering needs.
Precision and reliability with a steam or gas mass flow accuracy of ±1.5 percent of range over a wide 20:1 flow range.
The flexibility to remove the sensors and RTD without having to shut down the line first.
A built-in web server that allows customers to monitor flow and meter health through the internet.
A fully welded, no gasket design to ensure safe measurement of steam.
Digital communications to deliver information on demand, using Modbus RTU, BACnet MS/TP and Modbus TCP/IP technology with standard analog and pulse outputs.
Sizes that range from 1 to 12 inches.
Availability of a wide range of connections and pressure ranges.