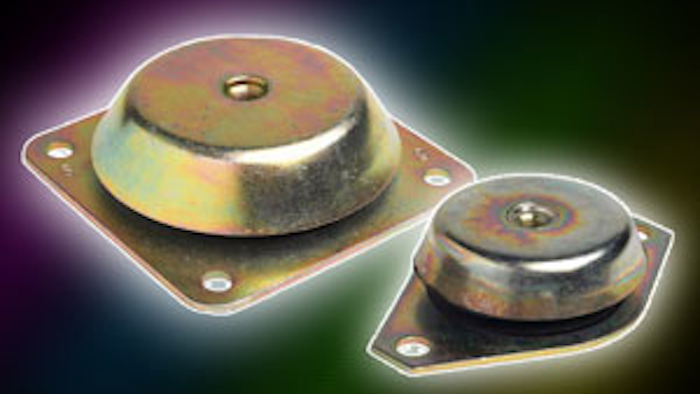 Advanced Antivibration Components has designed its V12Z55M062M Series bell-shaped rubber mountings to dampen shock and vibration for loads up to 887 KGF (1,956 LBF). The company says that these mountings also boast:
Construction from a combination of natural rubber and a styrene-butadiene rubber compound for pliability and elasticity.
Static loads that range from 196 to 887 KGF (432 to 1,956 LBF).
Durometer hardness of 45 and 60 ±5.
A welded steel plated nut at the top of the housing.
12 isolators in the series — 2 with a 4-hole mounting and 10 with a 2-hole mount configuration.
Suitability for use in compression, in addition to under controllers, large pumps, fans, motors, compressors and other medium-load equipment.