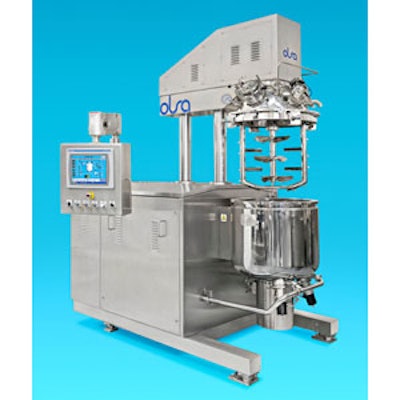 The new Olsa SpeedyMelt 300 Liter is part of Olsa's Portable Process System (PPS) line. According to the company, characteristics include:
Vessel capacities range from 50 to 1,000 liters and can be atmospheric, vacuum and/or pressure rated.
Agitation can be simple single shaft or counter-rotating, with or without high-speed homogenizers.
Vessels are typically jacketed and on-board heating/cooling systems control the product temperature +/- 2°C.
Integrated controls include PLC-based systems with touch-screen HMIs.
Suitability for the chemical, cosmetic and pharmaceutical industries.