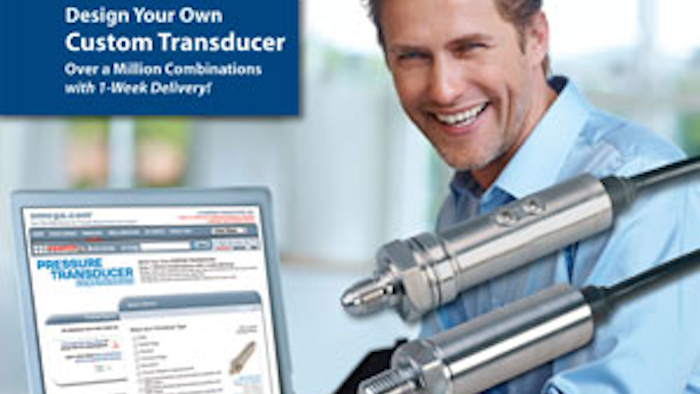 OMEGA Engineering introduces its MM Series all 316L stainless steel micro-machined silicon pressure transducers and has developed a custom delivery system that allows fast delivery. This online product configurator offers custom designs, which allows you to select specific features for the MM, including:
Accuracies from 0.4 to 0.05 percent.

Pressures from 10 inH2O to 5,000 PSI.

Pressure fitting, output, temperature range and thermal accuracy.

Gauge, absolute, sealed gauge, compound gauge, vacuum, differential or barometric pressure ranges.

Pipe and metric fittings.

Availability of sanitary models and USB outputs.

Shunt, CE or potentiometer options.