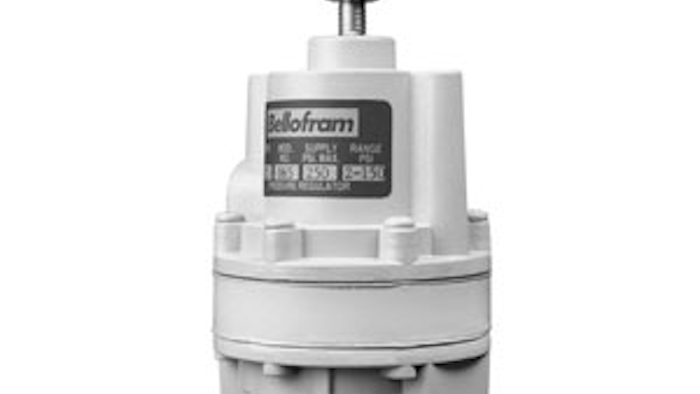 Marsh Bellofram has designed its 72 Series positive bias booster pneumatic relays for use within industrial air pressure regulation and monitoring applications in which high-flow capacity is required. The company says that this series additionally features:
A Bellofram-patented internal rolling diaphragm, making the relay virtually immune to changes in supply pressure, while offering reliable performance over millions of cycles.
The accurate maintenance of output pressure under varying flow conditions by means of an aspirator tube, which adjusts the air supply valve opening in proportion to flow velocity.  
4 adjustable positive bias ranges — from 0 to 10 PSI (0 to 0.7 BAR) and from to 2 to 150 PSI (0.1 to 10.3 BAR).
A high-flow capacity up to 50 SCFM (1,400 LPM) with minimal pressure drop.
A quick response to minute changes in downstream pressure.
The flexibility to disassemble and service the relay without removing it from the line.
A standard 1:1 signal-to-output ratio, but availability of 1:2, 1:4 and 1:6 ratios on special request.  
A simple, maintenance-free design.
An optional Type 72HR high-relief version of the relay.  
mchamberlin@embassyglobalpr.com