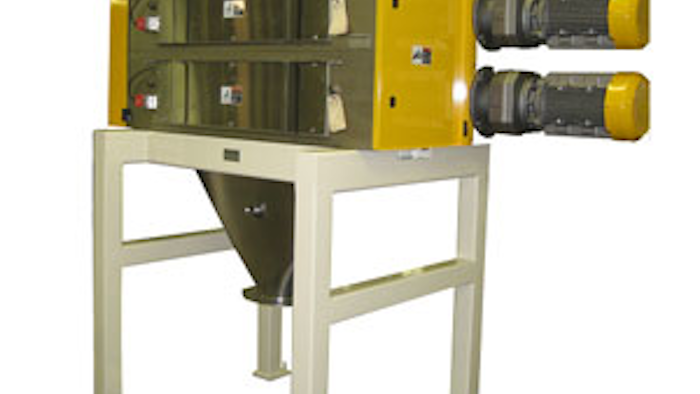 Modern Process Equipment now offers its activated carbon Gran-U-Lizer™ with sophisticated size-reduction technology that is capable of achieving high yields between 80 and 95 percent. According to the company, the Gran-U-Lizer additionally grants:
A narrow particle-size distribution with fewer fines (dust), resulting in higher yields and less screening.

 

A range of target sizes (20 by 50, 30 by 80, 80 by 325, etc.).
Capacities from 500 to 5,000 pounds/hour.
Configuration adjustments in seconds, all at the touch of a button.
Suitability for a variety of activated carbon applications, including coconut, coal and wood-based carbon products.