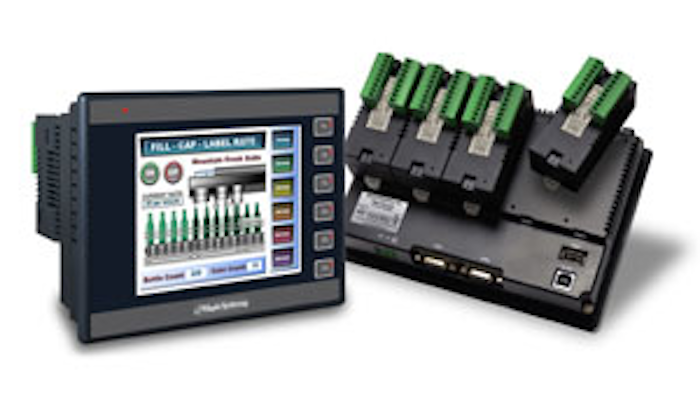 Maple Systems introduces its HMC human machine controller as a cost effective, efficient and compact way to combine a human-machine interface (HMI) and programmable logic controller (PLC) into 1 unit. Simply put, HMC=HMI+PLC. Furthermore, the company says that the HMC offers:
A customizable I/O, accepting up to 5 plug-in I/O modules with varying configurations of digital and analog inputs and outputs.
Selection from a 3.5- or a 5.7-inch touch-screen display, each equipped with 6 function keys adjacent to the screen.
A software application to help you program the graphic interface and ladder logic, resulting in improved performance and efficiency.
The flexibility to integrate with an existing system serially and support many popular communication protocols.
Compliance with a Class I, Div. 2 rating, in addition to cULus, NEMA 4, CE and RoHS.