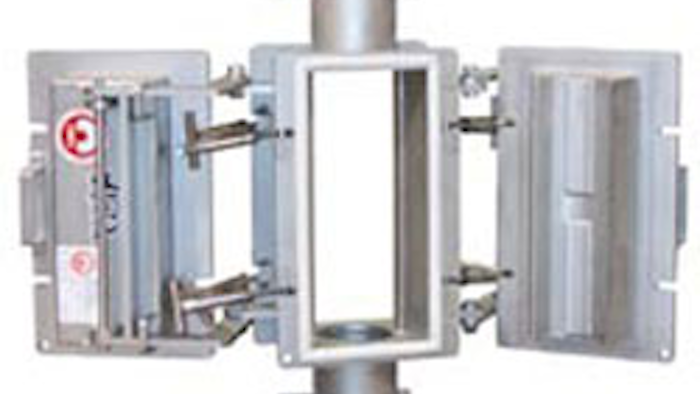 Industrial Magnetics has developed a magnetic separation solution specifically designed for use with highly abrasive products in pneumatic transfer applications to prevent damage, and costly wear and tear on the magnets. Moreover, the company believes that this solution delivers:
The elimination of wear points and maintenance of the existing flow rate by keeping the magnets on the outside edge of the product stream vs. a center-stream configuration. 
A powerful, dual-magnet design capable of reaching through the entire product stream and capturing metal contaminants from a fast-moving flow.
A dual-door design for cleaning the magnet of collected tramp metal, which is vital to maintaining the maximum effectiveness of the magnetic separator. 
Complete access to the magnet face and prevention of accidental discharge of metal contaminants back into the processing line as both doors fully open outside of the product flow. 
A magnetic housing that consists of 2 door-mounted magnetic plates, positioned on opposing sides of a stainless steel tube, matching the existing diameter of the processing line.