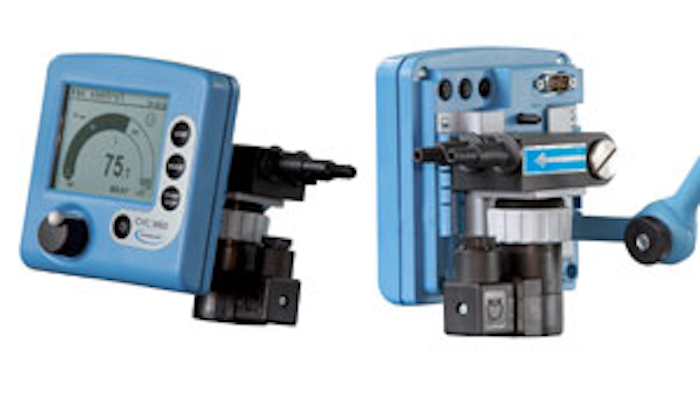 According to BrandTech Scientific, its VACUUBRAND® CVC 3000E C3 integrated vacuum controller combines an advanced vacuum controller with a chemistry solenoid valve and check valve for a stand-alone unit that is suitable for use with virtually any lab vacuum source or application. The controller also delivers:
An integrated corrosion-resistant capacitive transducer that allows control from atmosphere to 0.1 mBAR/Torr/hPa in your choice of units.
Digital and analog displays to provide both precise readings and trend indication.
Availability of several different control modes, including the option to program up to 10 multi-step routines for degassing, evaporation of solvent mixtures and other compound procedures.
A bi-directional RS232 port to permit process validation or remote controlling of all parameters.
An integrated check valve that helps protect the application from fluctuations in the vacuum source, as well as any potential cross-contamination.
An optional VACUU*BUS plug-and-play external corrosion-resistant Pirani transducer, which can extend the control range to 10-3 mBAR/Torr/hPa.