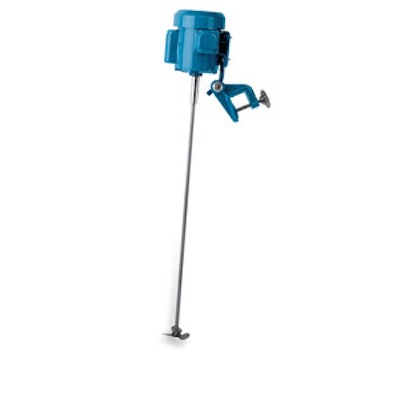 Neptune Mixer Co., a leading manufacturer of portable industrial mixers, has responded to feedback from customers that highlighted an opportunity for the company to reduce the perceived sound levels being emitted from the gear-train on several of its mixer lines. The company says that their mixers with new-and-improved mixer gears offer:
Optimized gear-tooth profile; the American Gear Manufacturers Association (AGMA) Quality Class has been increased from a level 6 to a level 9.

Tighter manufacturing tolerances on the mesh and backlash, and an improved running-surface finish.

Longevity that is designed into the product through the use of steel helical gears, high-quality bearings, and high-grade lubricant.

Trouble-free service for a wide variety of blending and mixing operations.

Suitability for waste treatment, water treatment, and batch-chemical operations where paints, varnishes, polymers, textile sizes and dyes, pharmaceutical, soaps, and countless other materials with viscosities ranging from 1 to more than 25,000 cPs need to be mixed or blended.