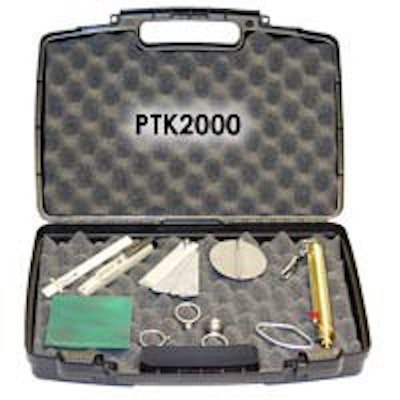 Industrial Magnetics now offers 2 different styles of magnetic pull test kits used for testing the strength of a magnet to determine how effective it will be in its given application. According to the company, these kits grant:
Magnet strength indication through calculating the pounds of pull it takes to release the test piece from the magnet.
A calibrated scale and a ferrous test piece to determine pull strengths. 
12 pieces that come in a hard case and include a variety of ferrous test pieces, air gap spacers, a polarity tester, a Magna View green sheet, a ruler, and either a hand-held or digital calibrated scale.
Compatibility with round- or flat-surface magnets, and either permanent or electromagnetic circuits. 
Suitability for use as part of a regular quality control program, or to compare 2 magnetic devices that look very similar on the outside, but may have different magnetic circuitry or magnet material on the inside, resulting in either a more or less effective magnet.