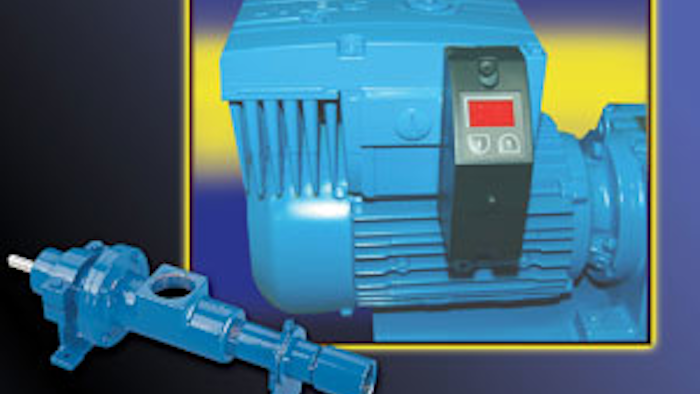 The Moyno® Metering Pump includes enhanced pumping elements and integral VFD/Motor Controls that expand the scope of metering applications and enhance economical and efficient performance when metering low-flow liquids. According to the company, the pump additionally features:
Suitability for wide range of processing applications including dosing, sampling and metering.

Improved metering accuracy and repeatability.

Dust- and water-resistance for dirty, wet environments.

.5 – 5 HP.

1 or 3 phase.

Compact and rugged design.

 

LED external displays.

Economical operation.

UL and cUL listed and CD marked.

4-20 mA input for feedback control.

IP55 and IP55/NEMA enclosures are standard.

The ability to handle simple drive function commands as well as more demanding positioning controls.

A smooth flow, free from pulsations and variations in velocity and volume, to prevent material waste or mixture imbalance.

Suitability for water and wastewater chemical injection, food and beverage flavorings transfer, chemical processing for various industries, pulp and paper (pumping titanium dioxide), pharmaceutical industry handling fillers, and pastes and gels.