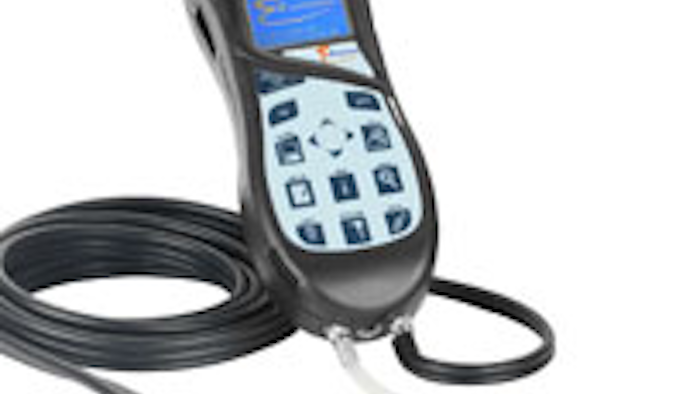 The new, updated E2200 portable combustion analyzer is an all-in-one unit for boiler, burner, engine, turbine, furnace, and other combustion applications.  According to the company, the analyzer includes:
Pre-calibrated and field-replaceable sensors which allow for easy diagnostics and replacements to reduce "down-time" and costly repair charges.

A non-thermal built-in printer and unbreakable metal pneumatic connectors.

O2 (0 to 25 percent), CO (0 to 8000 ppm), and NO/NOx (0 to 4000 ppm) sensors; efficiency, excess air, and CO2 percent calculated values; stack gas and ambient air temperature measurements; and draft and differential pressure measurements.

12-inch probe with 10-inch dual hose and optional hose extensions, rechargeable battery and AC charger, internal memory to save data, software package with PC communications cable, and a hard plastic carrying case.