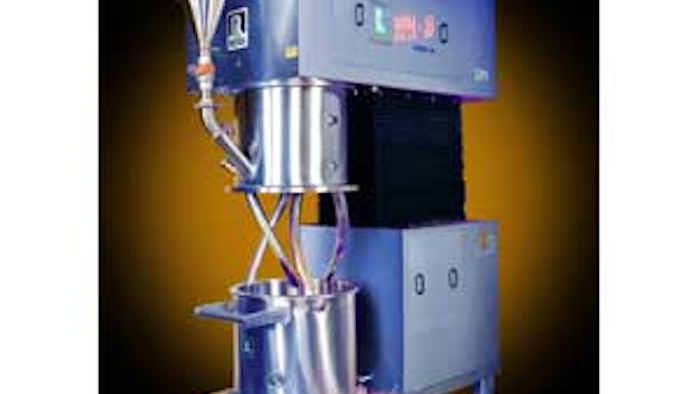 Charles Ross & Son's double planetary mixers now incorporate more clean design features to help users improve the efficiency of high-viscosity mixing processes. Some of these developments include:
High-viscosity (HV) blades that boast a precisely angled helical contour that generates a unique vertical mixing action — the sweeping curve firmly pushes the batch material forward and downward, keeping it within the mixing zone at all times.
New helical blades to prevent material from climbing, which can be experienced with traditional rectangular stirrers.
Enhanced control over batch levels to significantly improve mixing efficiency and shorten cycle times, while facilitating cleanup and product purity.
An extended viscosity range to approximately 6 million cP.
Highly polished 316 stainless steel wetted parts.
A labyrinth-style gearbox sealing arrangement.
Double lip seals on each stirrer shaft, plus a dust shield.
A flush-mounted discharge valve and platen-style discharge system.
Standard sizes from a 1/2 pint through 750 gallons.
An optional vacuum pump, as well as surface coatings, rotating and sidewall thermocouples, level sensors and PLC controls.