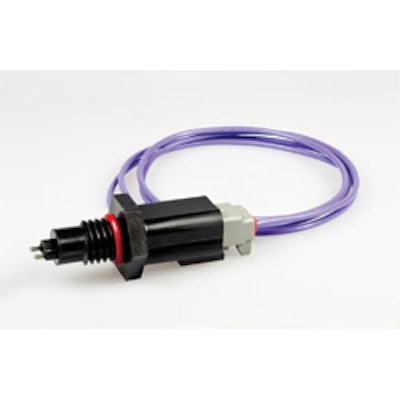 Custom conductive fluid level sensors from Standex Electronics feature a patented "bias ring" to eliminate false positives resulting from material buildup on sensor elements, making them ideal for use with many conductive fluids. The sensors are further characterized by:
Proven technology is ideal for demanding applications — even those with high particulate loading.

Models range from simple designs which are driven by external electronics, to complex versions with internal electronics to eliminate electrolysis.

Design is ideal for applications including harsh, viscous and corrosive materials like dishwasher soap, bleach, and other detergents, viscous materials like syrup dispensing in foodservice environments, water-in-fuel sensing for automotive or off-road vehicles, HVAC/R condensate reservoirs, industrial control applications, and more.

Sensors allow bulk detergent storage and dispensing.

They are perfect for saving space, eliminating waste, and reducing pollution while providing OEMs with unique advantages in a highly competitive environment.
[email protected]
www.standexelectronics.com