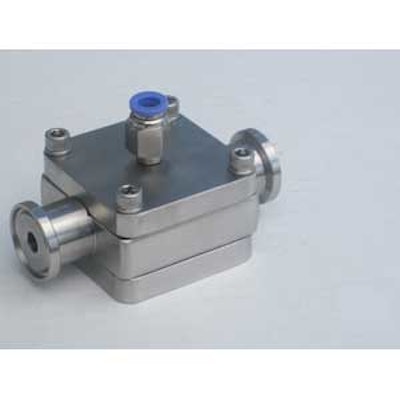 Equilibar recently unveiled its FD Series back pressure regulator with integral tri-clamp ferrules, all in a crevice-free, drainable design. The FD Series additionally grants:
Stable back pressure on the pump outlet to improve flow rate control, especially for low-viscosity additives. 
Suitability for hygienic processes in which clean-in-place maintenance is required and pipe threads need to be avoided, such as liquid product blending of consumer household and beauty care products. 
316L stainless steel body construction with PTFE or Viton diaphragms.  
Availability in 1/2- and 1-inch tubing sizes, with a planned extension to the 2-inch size.
The capacity of the EB1FD4 1/2-inch tri-clamp back pressure regulator to address pressure control problems of low-flow streams in liquid blending applications.