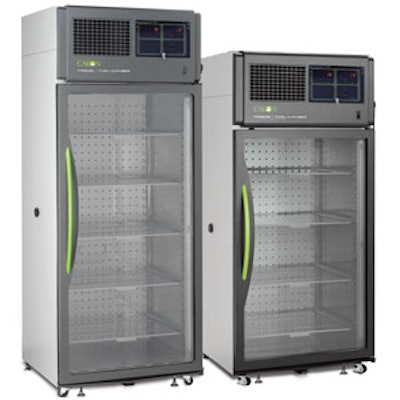 According to Caron, its large-capacity freeze/thaw chambers not only come with 25- and 33-cubic-foot sizes, but also:
Precise control of a wide range of temperature and optional humidity settings.
The ability to perform thermal cycling much quicker and easier than conventional testing.
A broad temperature range of -25° to 70°C.
An optional humidity range from 20 to 98 percent, which offers the flexibility to simulate a broad range of climatic conditions.
Ramp and soak deluxe controllers to allow you to program a specific profile for your application.
Automatic and versatile cycling between set points to enable rapid simulation of real-world conditions, which are needed to replicate freezing and thawing.
Reduced energy consumption and utility expenses. Suitability for pharmaceutical, coating, adhesive and construction materials testing.