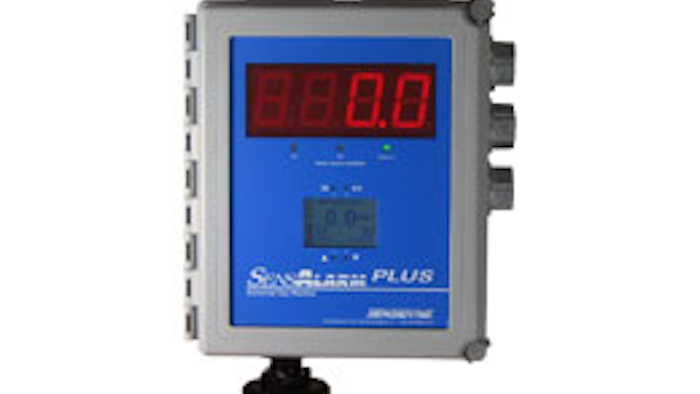 Sensidyne, LP's new SensAlarm Plus builds on the single point gas monitoring system contained in the SensAlarm model. System features include:
Test-On-Demand and Predictive Sensor Failure features.
Compatibility with oxygen, electrochemical, catalytic bead or infrared sensors.
Large LED display of gas value and a backlit LCD displaying system settings, data review, sensor information, and visual and audible alert annunciators.
Single or dual strobes.
Loud annuciator.
Battery back-up option, which provides power to the unit for up to 60 minutes in standard monitoring or 30 minutes in full-alarm mode.