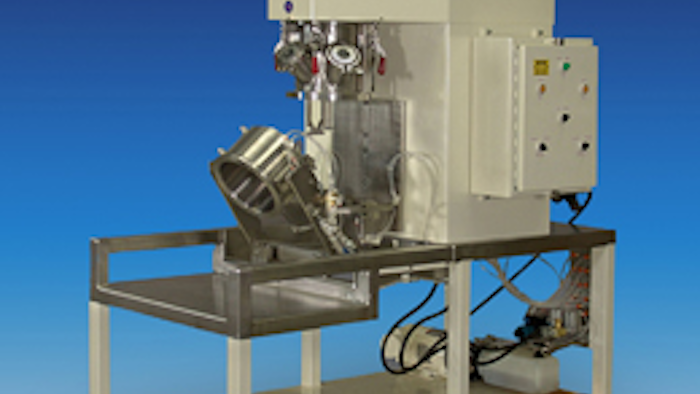 Charles Ross has introduced a new laboratory PowerMix, model PD-2, for the development of viscous materials that require a combination of slow and high-speed agitation. The unit features:
An automated tilting mix vessel.

A self-contained control panel.

Agitators that revolve on their own axis while at the same time on a common axis.

High-speed blade and planetary stirrer.

Sizes from 1/2 gallon to 750 gallons working capacity.