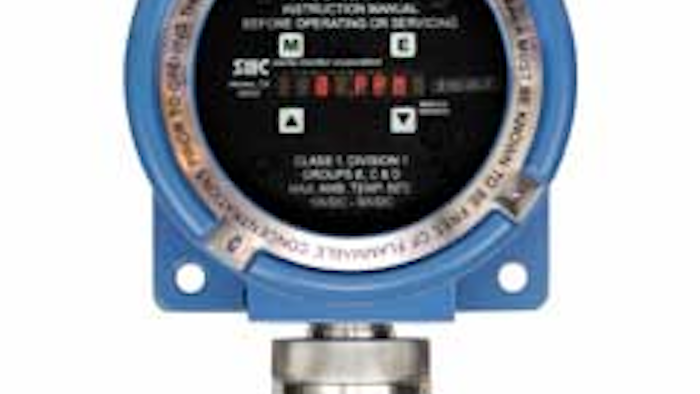 Sierra Monitor recently released the Model 5100-04-IT carbon monoxide gas sensor module alongside of its smart sensor technology, which isn't to be mistaken as just another oxygen sensor. This network-enabled gas detector additionally comes with:
Non-intrusive, 1-person calibration with extended calibration frequencies, which only require action every 6 months.
A user-friendly, 8-character, fixed and scrolling LED display, as well as intuitive menus, in order to facilitate setup.
Cast aluminum or 318 stainless steel enclosures for Class I, Div. 1, Groups B, C and D areas.
Selection from a 4- to 20-mA, serial RS-485 Modbus RTU or SMC Sentry digital bus interface, or optional 8-amp alarm/warning relays (plus a 2-amp trouble alarm relay), or a combination of the aforementioned outputs.
Optional remote sensor configurations to meet specific application requirements.
SIL-2 certification for long-term reliability.