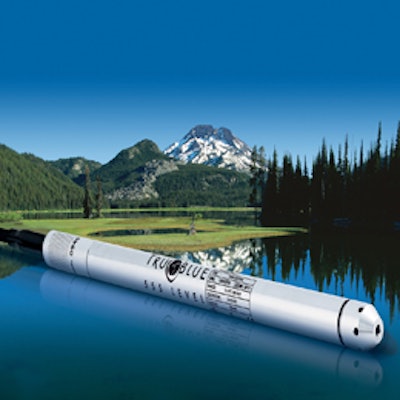 Pressure Systems recently introduced TruBlue, a new line of submersible transducers that measure water level and water quality. The transducers feature:
Power-conserving microprocessor.
Long-term measurement of water levels in environmental and watershed management applications including ground water, surface water, canal and harbor monitoring.
Internal memory of 8 MB.
Storage for up to 550,000 level and temperature measurements.
Accuracy of ±0.1 percent FS total error band.
RS-485 electrical interface.
PC and mobile software to graph and export data.
Availability in full scale water level ranges from 0-11.5 ft. to 0-658 ft. (from 5 to 300 psi).
3/4" diameter in welded 316 SS or titanium
Operating temperature range of 32°F to 122°F (0°C to 50°C).