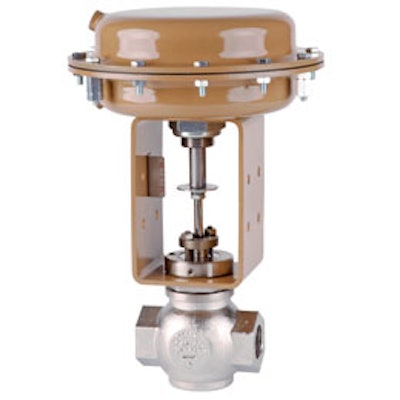 The new C27 actuator from Cashco, Inc. is the first of a new line of actuators that can be coupled to any one of several body assemblies or valve body models. The C27 offers:
Higher bench ranges that allow for an increase in pressure drop capacities and an increase in flow capacities.
Compact valve assembly due to the shorter stem and yoke.
More flow through the valve without the need for modifications in the valve body itself, meaning that customers won't see any change in the way it fits into the piping system.
The ability to fit more than one valve type, with only minor modifications to the stem.
The ability to use a single actuator design for multiple products.