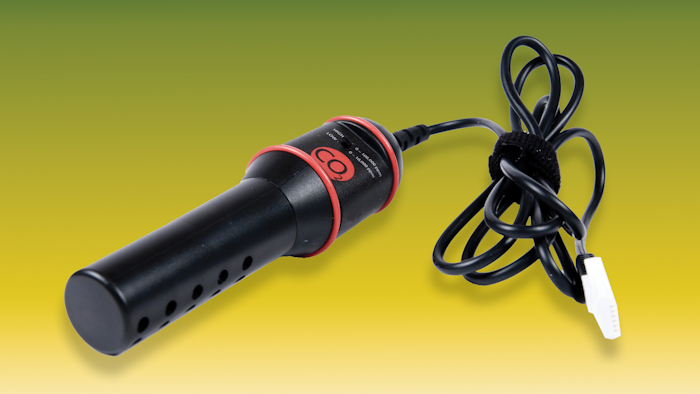 Forston Labs has unveiled its new carbon dioxide gas sensor to measure gaseous carbon dioxide in 2 ranges — 0 to 10,000 PPM and 0 to 100,000 PPM. According to the company, this reliable sensor boasts:
Easy monitoring of changes in CO2 levels occurring in the surrounding ambient air, respiration of organisms or reactions in a chamber.
Direct connection to a LabNavigator® instrument for continuous monitoring, time-based experiments or routine monitoring throughout your facility.
The capability to export your data using the NavPilot software provided with the LabNavigator instrument to view your data on a PC in NavPilot™ or in Microsoft® Excel®.
Simple calibration by the push of a button.
An accuracy of ±100 PPM with a resolution of 3 PPM (low range) or 30 ppm (high range).
A response time of 95 percent of full scale reading in 120 seconds.
A normal operating temperature of 25°C and an operating humidity range from 5 to 95 percent (non-condensing).
Suitability for lab, environmental/water/wastewater, chemical/petrochemical, testing/measurement, industrial plants/manufacturing, government institutions, pulp and paper, food and beverage, pharmaceutical, textiles and plastics applications.