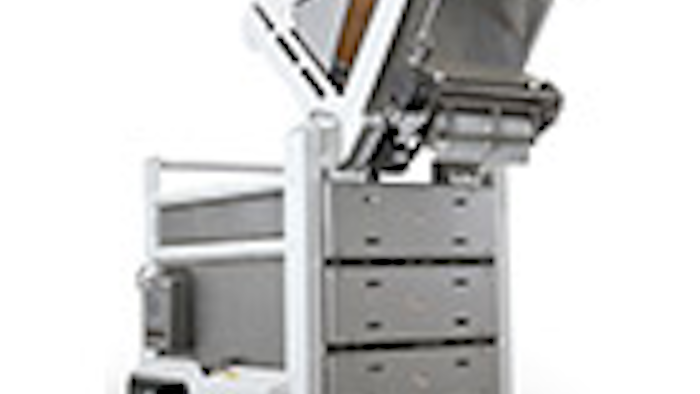 This process-specific sanitary bulk container dumper from National Bulk Equipment is designed and built to the particular sanitary operating processes and practices of the application to ensure optimal compliance contribution (OCC). The construction of the container dumper meets the FDA, cGMP definition for cleanability according to
 21CFR110.40, with design features that proactively facilitate thorough cleaning and meet or reduce target cleaning times. Additional protections for product and personnel, in support of OCC, according to 29CFR1910.217, include machine hard guarding that permits pass-through of materials while guarding operators from contact with machine hazards, guarding that permits viewing of guarded processes, reducing the need to remove guards, and when guards must be removed, guard retention systems on the machine protect personnel during maintenance, validation, and inspection procedures. This sanitary container dumper is constructed of 6" x 4" x 5/16" structural framework and has a lift carriage capacity in excess of 2,500 pounds per 135-degree rotation. Hermetically sealed connectors, and components are protected from corrosion and high temperature. U.S. and IEC/ISO compliant controls enable simple integration to the facility's SCADA system.
National Bulk Equipment, Inc.