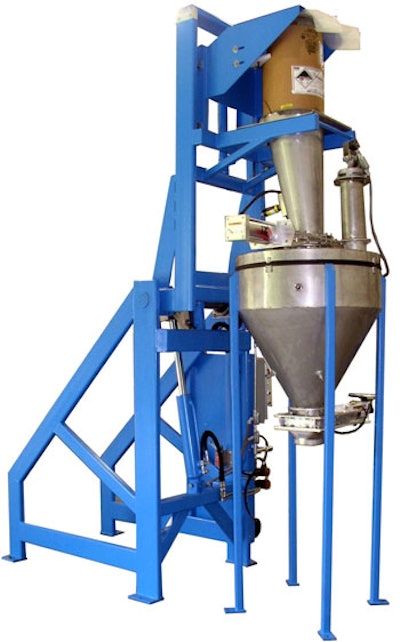 Material Transfer & Storage presents its explosion-proof drum discharging system, which is also accommodated by a surge hopper. The system provides the sealed discharging of drums (that contain explosive powders) into a custom stainless steel surge hopper. According to the company, the system also consists of:
A surge hopper with a quick-release top cover, a bin vent filter system with pulse-jet cleaning and an actuated discharge gate with 42 in. of clearance beneath it.
A patented Control Link™ rotation system for controlled 180° drum rotation for maximum product discharge.
Type 304 stainless steel contact surfaces.
An electrical system meeting Class II, Division I, Group E requirements.
Custom design to meet your application requirements.
sales@materialtransfer.com
www.materialtransfer.com