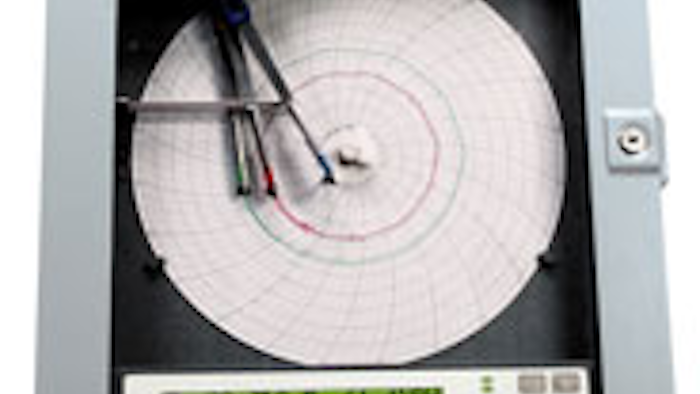 The microprocessor-based CT6100 Series circular chart recorder combines the simplicity and clarity of pen drawing with the versatility of microprocessor control while providing accuracy and stability. The recorder is user-configurable via a front-panel keypad and has a menu-driven interface. The backlit LCD is large-character, alphanumeric and has simultaneous digital display of process variables for each channel. Each channel is compatible with all industry-standard sensors and signals.
Omega Engineering, Stamford, CT; 203-359-1660; www.omega.com/Temperature/pdf/CT6100.pdf

Editor's Note

It has a wide range of applications within the food and beverage, pharmaceutical, biotech, health, and chemical industries.