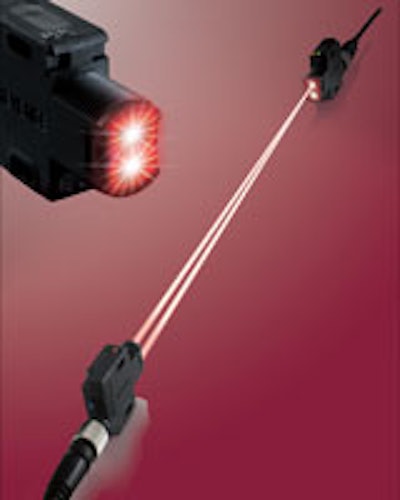 PZ-G Series self-contained, threaded, high-power photoelectric sensors provide detection distances of up to 40 meters plus response speeds of up to 500 s. A front panel LED alignment indicator illuminates when the transmitter beam is perfectly aligned with the receiver. For mounting, the user simply inserts the sensor body into the bracket and pushes down on a sliding sensor holder until it clicks to mount the sensor firmly. Outputs are bipolar PNP + NPN.
Keyence Corp. of America, Woodcliff Lake, NJ; 888-539-3623; www.keyence.com/PRS

Editor's Note

Sensors are available in three sensing styles: through-beam, reflective, and retro-reflective.