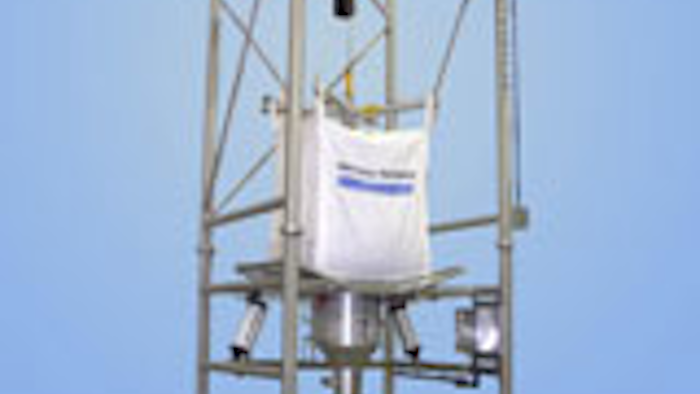 The Material Master sanitary bulk bag discharger features 304 stainless steel construction with round horizontal tubes, no tube penetrations, welded stand-offs, and continuous TIG welds for easy, thorough cleaning. A Flo-Master bulk bag massaging system with open pipe frames promotes positive material flow while a Flo-Lock gate closes the discharge spout for partial bag discharging.
Material Transfer & Storage, Allegan, MI; 800-836-7068; www.materialtransfer.com

Editor's Note


The system features a Seal-Master bag spout chamber with dual gull wing doors for quick discharge spout access.