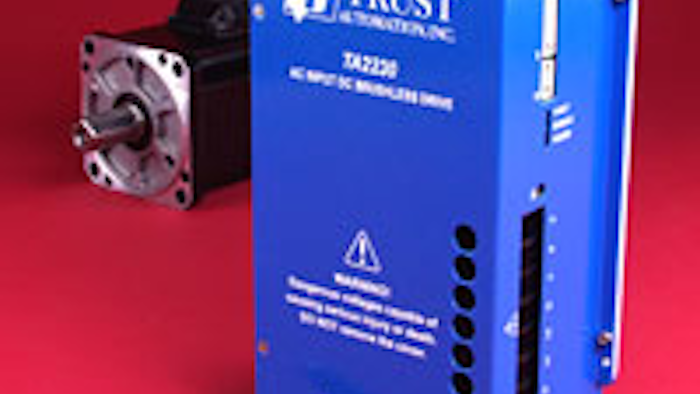 The TA2230 drive is designed to run a brushless motor at a constant velocity using the motor's Hall sensors for velocity feedback. The drive can be programmed via an RS-232 interface at start-up to ramp up at a preset rate and maintain a constant velocity regardless of changes in load. Output to the motor is 0-330 VDC at 45 A peak, 20 Arms continuous, the equivalent of a 15,000 watt (45 amp peak) PWM drive.
Trust Automation, San Luis Obispo, CA; 805-544-0761; www.trustautomation.com

Editor's Note:
Features include three speed-setting options, integral AC line filtering, and a self-contained user interface.