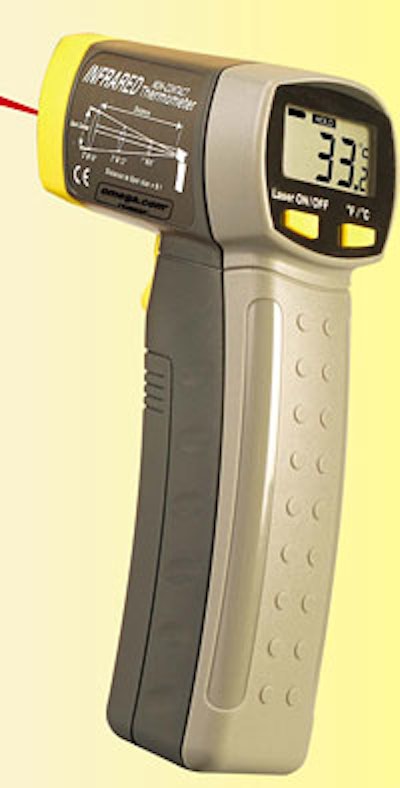 The OSXL450 non-contact thermometer features a laser sighting system that defines the target for point-and-shoot measurement of temperatures from -20 to +320°C (-4 to +608°F). The thermometers are convenient to use, with backlit display for night use, auto power-off, and a handy wrist strap and batteries. They're CE compliant and cost $59.
Omega Engineering, Stamford, CT; 203-359-1660; www.omega.com/Temperature/pdf/OSXL450.pdf

Editor's Note:
This IR thermometer reads temperatures in less than a second.