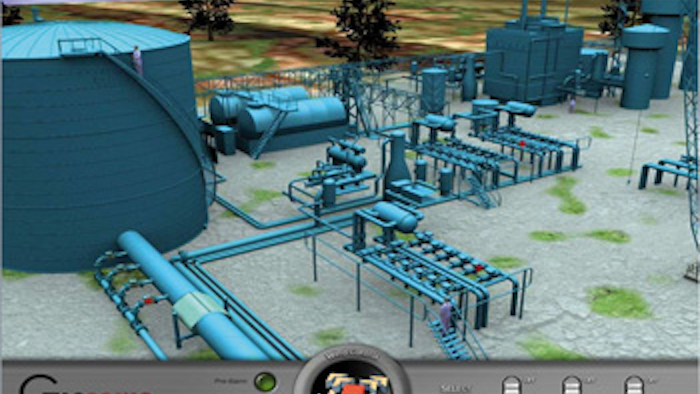 Novemebr 11, 2009
Gassonic has developed a gas leak simulation tool for ultrasonic gas detection, and can be accessed in a trial version on Gassonic's website at www.gassonic.com/simulator. The simulator:
Makes it possible to see why ultrasonic gas leak detectors are widely used.
Demonstrates the major advantages of implementing ultrasonic detectors for high-pressure gas leaks: Gas leak detection at the speed of sound, without having to wait for the gas to accumulate and physically enter a point sensor head and without affect from unknown factors such as wind conditions, gas dilution and leak direction.