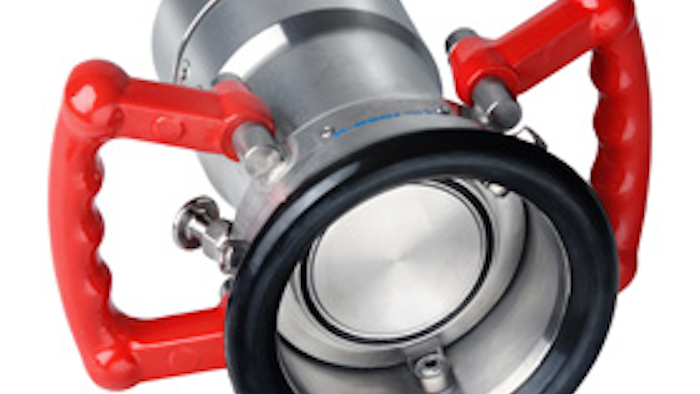 Novaflex presents TODO-GAS® couplings with its patented tapered valve seating — specifically designed for the safe transfer of LPG (typically propane/butane) in both liquid and vapor phases. According to the company, the couplings additionally grant:
A self-interlocking valve system to eliminate the possibility of incorrect connections or disconnections, and thus product loss.
Flow rates from 200 LPM (52 GPM) for the 1-inch version up to 2,500 LPM (658 GPM) for the 3-inch model. 
A simple single rotation to engage each valve half to permit flow.
1-step operation due to an integral swivel that facilitates coupling orientation while allowing the hose to relax, thereby eliminating torque stress. 
A typical emission reduction greater than 99 percent compared to existing thread-based couplings.
Availability in 316L stainless steel and brass with either threaded (ISO/NPT) or flanged 1-, 2- and 3-inch (dia.) connections. 
No levers, buttons or locks.
sales@novaflex.com
www.novaflex.com
Video: www.novaflex.com/productcart/pc/todo_videos.html