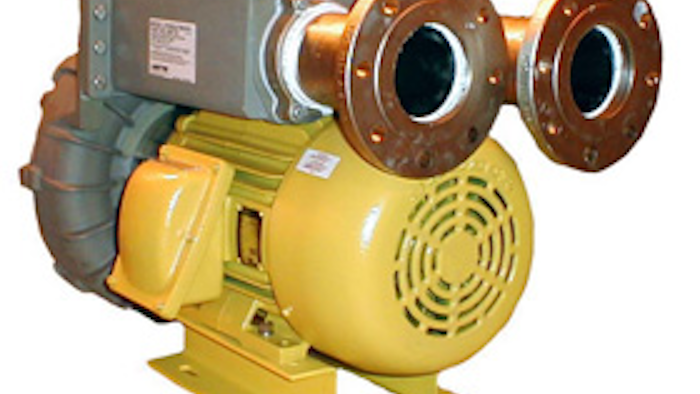 Rotron's CP blowers use regenerative air technology to develop ideal air pressures and vacuums. Exhibiting extremely high resistance to corrosion and chemicals, the blowers:
Undergo a Chem-Tough™ finishing process, which converts their aluminum casting to a highly advanced ceramic-like surface.
Are oil-free and low-noise.
Supply clean, oil-free air.
Rely on few moving parts.
Feature sealed blower assemblies.
Incorporate chemical-duty motors with 303 Series stainless steel shafts.
Can achieve flows up to 1000 SCFM, pressures up to 230 IWG, and vacuums up to 174 IWG, depending on blower style.
www.ametektechnicalproducts.com