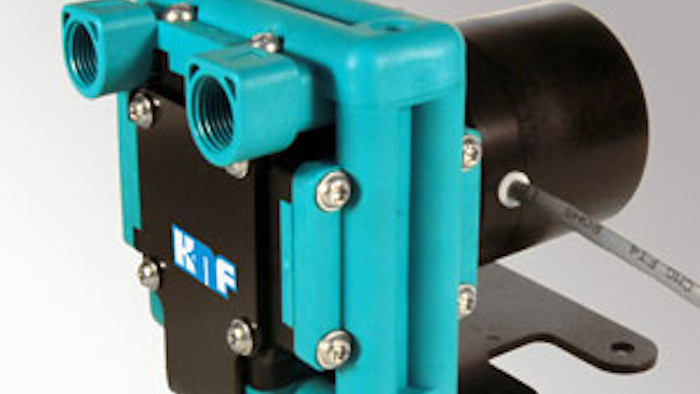 The new KNF NF600 self-priming diaphragm pump for dosing or transferring liquids incorporates advanced four-diaphragm technology to promote smoother and continuous flow, low pulsation and vibration, quiet-running performance, and maximized efficiency. Features of the pump include:
Compact size (as small as 135-mm × 111-mm × 105-mm).
Nominal flow rate of 6-l/min, suction height of 8.8-in. Hg and pressure up to 15-psig. 
Availability of three motor types: AC, brush-commutated DC, or brushless DC.
Potential service life of 50,000 hours.
Corrosion-resistant PP/PVDF/FFPM/PTFE envelope.
NFS grade TPF and TP heads
Specially engineered anchor valves.