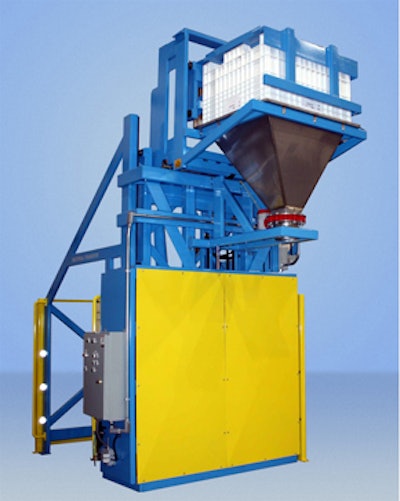 Material Transfer & Storage has launched the Side Load Lift & Dump container dumper to safely discharge containers of non-free flowing powders into an existing process at 103 inches above floor level. Features include:
An exclusive hydraulic Lift & Seal System™ that ensures sealed, contaminant-free operation.
A patented Control-Link Rotation System™ to invert the container for maximum product discharge.
304 stainless steel product contact surfaces to improve product purity.
PLC controls for optimum efficiency.
A full machine guarding package for enhanced operator safety.
Availability with discharge heights up to 40 feet and rotation to 180° for any size drum or container.
Custom designs to meet your application-specific requirements.
sales@materialtransfer.com
www.materialtransfer.com