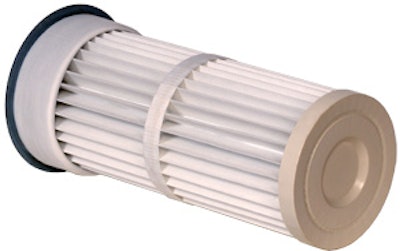 Midwesco® has redesigned the traditional metal end caps for its Pleat+Plus line of bags as they can create abrasion in the recess, as well as shrinkage and chemistry fluctuations between the potting compound and the end caps. In contrast, the company's new 1-piece molded bottom integrates a universal pleat spacing and inner core rest-up, while improving the interlocking adhesive seal. Other benefits include:
A longer pleated bag life.
Resistantance to corrosive baghouse gas flow.
The capacity to withstand operating temperatures up to 375°F (191°C).
The ability to meet food-grade Title 21CFR 177 compliance criteria and other industry standard requirements.
[email protected]
www.midwescofilter.com