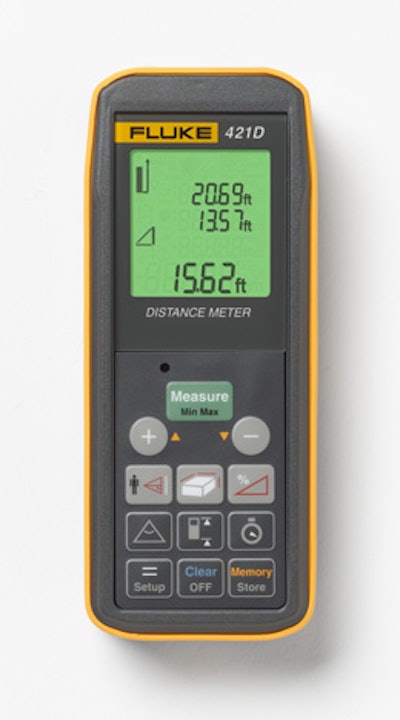 Fluke Corporation recently introduced the 421D Laser Distance Meter distance measurement device, capable of measuring distances of up to 330 ft. It also uses an audible feedback for taking room angle and incremental measurements, a ±45o tilt sensor for taking indirect measurements in hard-to-reach areas and enhanced Pythagoras calculation for indirectly determining distance. Additional features include:
IP54 rated for resistance to water spray and dust.
Storage and quick recall for the last 20 measurements.
More accurate than similar ultrasonic technologies.
Large liquid crystal display.
Buttons are positioned for one-hand operation.
Simple user interface.
Automatic shut-off feature, which improves battery life.
[email protected]
www.fluke.com