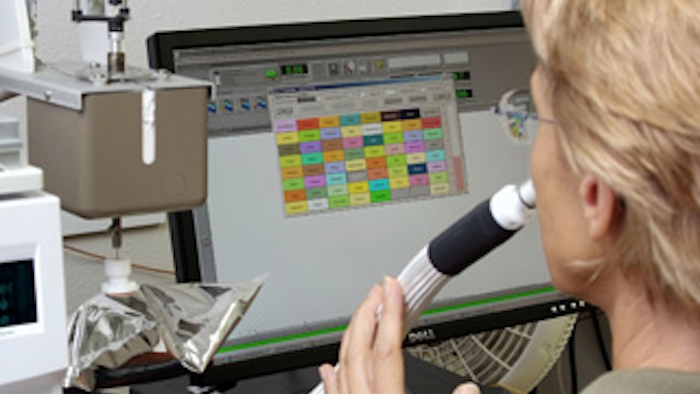 Microanalytics™ has developed a field gas collection method to identify the source of industrial odors and help guide strategies for neutralizing them. Using the Sumo-Bag™ for immediate collection, a sample can be sent directly to a laboratory for analysis on Microanalytics' AromaTrax® GCMS-Olfactometry System. Combined with the human nose, AromaTrax instrumentation provides an accurate and efficient way to characterize and identify critical odors. Features of the Sumo-Bag include:
Teflon® fluorinated ethylene propylene (FEP) film construction, designed to prevent gasses from migrating in or out of the structure.
Lower loss of impact odorants that Tedlar Bags.
Lower weight and cost compared with Summa Canisters.