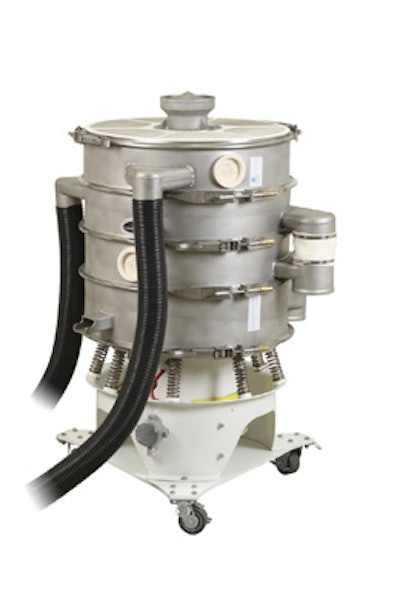 Sweco now offers the DC Classifier™, a multi-functional unit that dries, cools and classifies all in 1 machine. Developed specifically for the plastics industry, the DC:
Is ideal for any dry application requiring 1, 2 or all 3 of its functions.
Uses either positive or negative air flow to draw moisture and heat away from the particulates to dry and/or cool the material.
Removes oversized and/or fine particles in the classification stage as the material continues through the machine.
Features modular decks for easy removal and cleaning in between process changes—especially if more than one material type or color is processed in the same machine.
Can come with casters for trouble-free mobility around the lab or production facility.