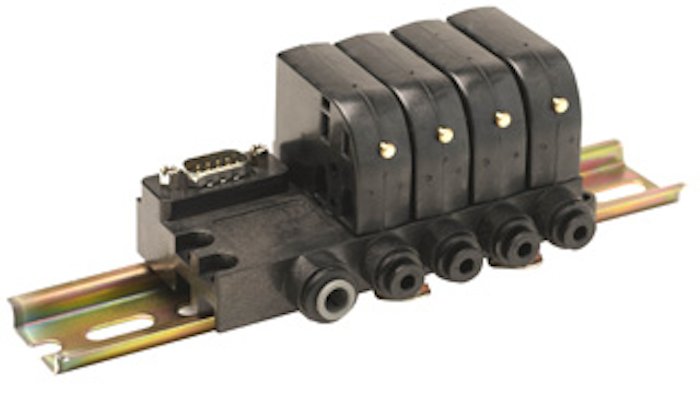 Mead Fluid Dynamics has released a new patented Isonic® valve line, the V2 series, comprising 2- and 3-way solenoid-operated, direct-acting pneumatic valves. The Isonic® design, which enables flow channels to be molded directly into polymer body sections, eliminates abrupt air path changes and results in ribbon-like flow paths with near laminar flow and little energy/pressure drop. Other features of the V2 series include:
Flow ranges of 0.01 to 0.05 Cv.
Availability of multiple voltage and electrical connection options in both normally-closed and normally-open styles.
Built-in, push-to-connect collets.