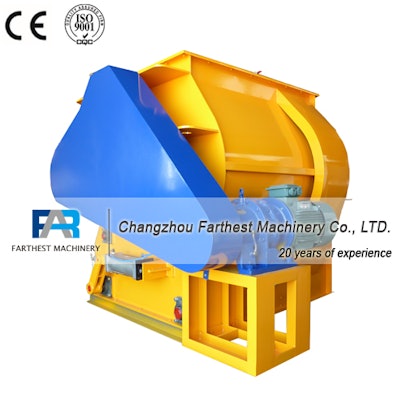 Features
1. It is suitable for feed factory and fertilizer factory. It is very suitable for fertilizer factories;
2. The mixing time is 1-3 minutes, and the homogeneity can reach by 10%. Water, oil and other liquids can be added;
3. The discharge door is adopted with slide gate;
4. Many forms of opening door at the bottom, such as pneumatic, electric and strobe forms, collocate gas seal, avoid leakage of fine materials.