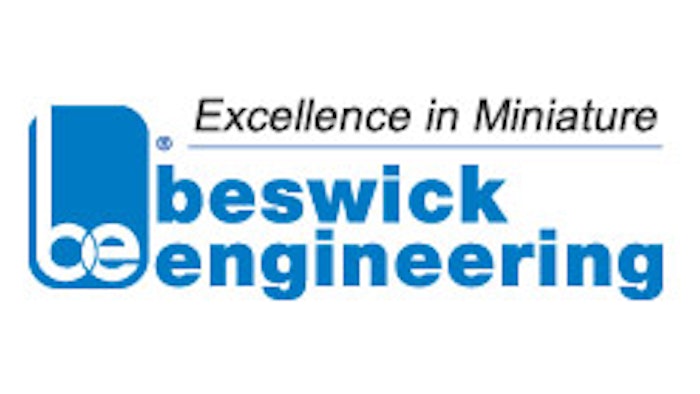 Beswick Engineering has released its 2014 catalog, which contains more than 150 new product items. The company's line of miniature fittings (compression, barb and push-to connect), valves, quick disconnects, pressure regulators and orifices are ideal for fluid power assemblies requiring durable products. The company says its products are a good choice when space is limited and leaked can't be tolerated — a captured O-ring face seal help to provide a leak-tight fit and good performance. The catalog contains a wide variety of miniature stainless steel fluid power products machined from 303 or 316, and other materials, such as aluminum and titanium, can also be requested.
A free catalog can be mailed to those inquiring for OEM applications, and Beswick mechanical engineers are on-call to provide technical assistance.
To get a catalog, visit www.beswick.com.