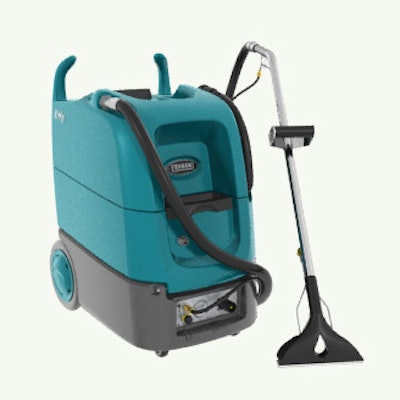 Minneapolis, Minn. (Manufacturing.net) — Tennant Company has announced that its Nobles Explorer and Tennant E-Series lines of carpet extractors have earned gold-level certification from the Carpet and Rug Institute. This certification means that the units meet rigorous tests for safe and efficient soil removal, water removal, texture retention and the use of no optical brighteners.
The E-Series include a variable 50-500 psi heated extractor (EH5), a 220 psi heated extractor (EH2), a 220 psi unheated extractor (EC2) or a 120 psi heated extractor on a single 20-amp circuit (EH1). Features of the systems include:
The ability to contribute credits to LEED certification for low-noise operation, allowing for 24-hour cleaning.
A three-stage vacuum motor that maximizes water recovery.
Customization of the cleaning operation based on soil levels and carpet types.
A 15-gallon tank that lengthens the time between empty and refill cycles.
To learn more, visit www.tennantco.com.