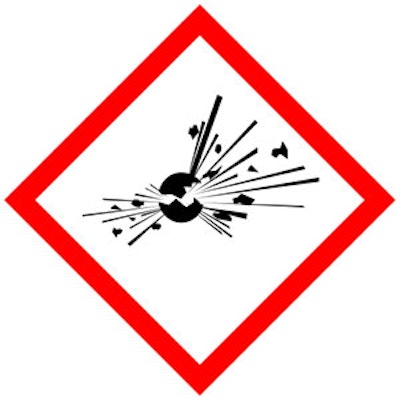 Chicago, Ill. (Manufacturing.net) — Grainger today announced new support and tools to help its customers meet the December 1, 2013 deadline of training for the new Globally Harmonized System (GHS) standard. The OSHA-based standards will affect millions of businesses and workers, in particular those who manufacture or work with chemicals.
The modified standard aims to bring consistency to the labels and data sheets applied to chemicals regarding their health and physical hazards. In addition, the GHS standard aims to bring OSHA and federal U.S. standards into alignment with global standards from other recognized bodies.
As part of the change, OSHA is requiring that all U.S. workers who produce or handle hazardous chemicals be trained on the new label elements and format by December 1, 2013. To help its customers deal with the change, Grainger is providing Hazard Communication Training and its Grainger MSDS Complete, which provides on-demand access to a suite of tools to help build and maintain a compliant MSDS library.
Nino Granatiero, vice president of Grainger's safety strategy, said: "This is a significant change for dealing with hazardous chemicals, and it will take time for businesses and workers nationwide to adjust accordingly. Grainger is working with customers to help ensure their employees are trained to understand the changes. We have the tools and resources to assist organizations in the process toward overall compliance, whether they are in the final stages of meeting the December 1 deadline or are just beginning to work toward that goal."  
Visit www.grainger.com/safetymanager to learn more.