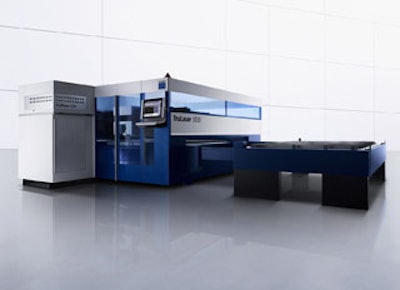 Farmington, Conn. (Manufacturing.net) — Last week TRUMPF announced an enhancement to its LensLine sensor system for 2D laser cutting machines, which involves mating it with a radio frequency identification (RFID) lens for better accuracy, reliability and user-friendliness. The RFID chip records condition monitoring data and tracks when the lens needs to be cleaned, which helps operators optimize the cleaning cycle, cutting out time-consuming visual inspections or preventative maintenance. The company says this can cut cleaning times by up to 40 percent. Additional features include:
The ability to ensure that only lenses with the correct focal length are installed in the machine and in the correct orientation, which increases reliability.

Detection of thermal degradation, which causes the system to switch off the laser within a few milliseconds.

Faster and more accurate condition monitoring of dirt particles.
Learn more at www.us.trumpf.com.