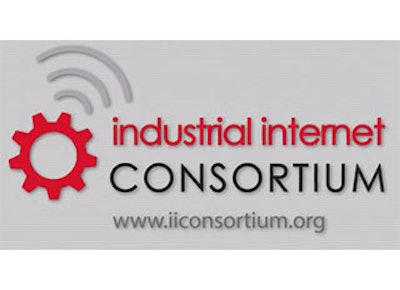 In a major announcement today, AT&T, Cisco, GE, IBM and Intel unveiled the formation of the Industrial Internet Consortium (IIC), an open membership group focused on breaking down the barriers of technology silos to support better access to big data with improved integration of the physical and digital worlds.
"Ninety-nine percent of everything is still unconnected. As the world looks to connect more things over the Internet, it is creating the next industrial revolution. Cisco is collaborating with industry leading companies to break through the barriers of connecting things in industrial environments safely and securely, and paving the way for the Internet of Things," said Guido Jouret, vice president of Internet of Things Business Group for Cisco.
The newly formed not-for-profit group with an open membership will take the lead in establishing interoperability across various industrial environments for a more connected world. Specifically, the IIC's charter will be to encourage innovation by: 
Utilizing existing and creating new industry use cases and test beds for real-world applications;

Delivering best practices, reference architectures, case studies, and standards requirements to ease deployment of connected technologies;
Facilitating open forums to share and exchange real-world ideas, practices, lessons, and insights;
Building confidence around new and innovative approaches to security.
Influencing the global standards development process for Internet and industrial systems;
To encourage membership, the IIC released this video on the Top 5 reasons to become a member of the consortium:
"We are at the precipice of a major technological shift at the intersection of the cyber and physical worlds, one with broad implications that will lead to substantial benefits, not just for any one organization, but for humanity," said Janos Sztipanovits, E. Bronson Ingram Distinguished Professor of Engineering and Director of the Institute for Software Integrated Systems (ISIS), Vanderbilt University. "Academia and industry understand the need to identify and establish new foundations, common frameworks and standards for the Industrial Internet, and are looking to the IIC to ensure that these efforts come together into a cohesive whole."
As founding members, AT&T, Cisco, GE, IBM and Intel will each hold permanent seats on an elected IIC Steering Committee along with four other elected members. The Steering Committee will provide leadership and governance to help organizations capitalize on this vast opportunity.
"As leaders we have come together to drive the ecosystem and market development of Industrial Internet applications and ensure organizations around the world can more easily create better services, access better data, and most importantly, seamlessly connect all the pieces together," said Bill Ruh, vice president, GE Global Software. "The IIC has been established to achieve this goal through the creation of common architectures and use cases that will enable businesses in aviation, transportation, healthcare or energy to 'plug-and-play' Industrial Internet technologies anywhere, anytime."   
The IIC is open to any business, organization or entity with an interest in accelerating the Industrial Internet. In addition to gaining an immediate, visible platform for their opinions, consortium members will join in developing critical relationships with leaders in technology, manufacturing, academia and the government on working committees. The IIC will be managed by Object Management Group (OMG), a nonprofit trade association in Boston, MA.
For more information, please visit www.iiconsortium.org. 
Backed by some heavy hitters, the IIC could do a lot to push forward connectivity and standards in the manufacturing sector. Could this be just the thing to bring the industry together in a new era of manufacturing? 
---
To read more by Jon Minnick, sign up for our newsletter. You can also follow Manufacturing Business Technology on Twitter @MBTwebsite.