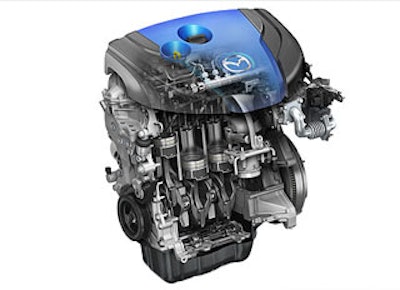 TOKYO (Kyodo) -- Mazda Motor Corp. said Tuesday it will bolster its annual output capacity for the proprietary fuel-efficient Skyactiv transmission systems from the current 750,000 units to 1.14 million by next July.
Mazda will start increasing production lines at a plant in Hofu, Yamaguchi Prefecture, later this month, such as by adding sophisticated machine tools required for the manufacturing of the transmission, it said.
The Hiroshima Prefecture-based automaker plans to hike its worldwide auto sales to 1.7 million units by March 2016, equipping 80 percent of its vehicles with the Skyactiv, it said.
On top of the Hofu plant, Mazda envisions starting operating a new plant for the advanced transmission in Thailand in fiscal 2015, it added.
---
More from MBTMag.com
Workers Evacuated After Intel Plant Nitrogen Leak
Move Over Messi, Here Come The Robots
Arkansas LED Maker Moves Overseas Work To Oklahoma
Explore more news here.