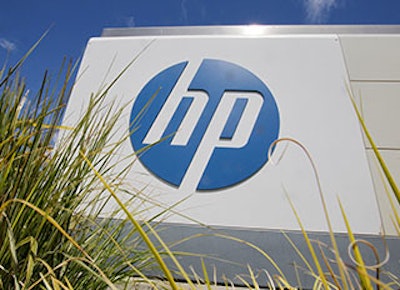 NEW YORK (AP) — Hewlett-Packard is splitting itself into two companies, one focused on its personal computer and printing business and another on technology services, such as data storage, servers and software, as it aims to drive profits higher.
Hewlett-Packard, like other PC makers, has been facing changing consumer tastes — moving away from desktops and laptops and toward smartphones and tablets. It has also faced revenue declines 11 of the past 12 quarters. The company laid off tens of thousands of people in recent years as sales crumbled.
The planned breakup follows other big companies that have spun off business units in order to drive growth. EBay Inc. this month said it would spin off its fastest growing segment, payment service PayPal, into a separate and publicly traded company.
The shared hope is that the two units will be worth more separately and be able to grow more quickly apart than they can together.
HP said Monday that the PC and printer business will use the name HP Inc. The services business will be called Hewlett-Packard Enterprise. HP CEO Meg Whitman will lead the Enterprise business. HP PC and printer chief Dion Weisler will be CEO of HP Inc.
"The decision to separate into two market-leading companies underscores our commitment to the turnaround plan," Whitman said. "It will provide each new company with the independence, focus, financial resources, and flexibility they need to adapt quickly to market and customer dynamics."
Cantor Fitzgerald's Brian White said that there are numerous reasons why HP would want to split the businesses, including the slowdown of the PC market since the iPad debuted in April 2010. While the PC market has shown some improving trends this year, White said in a client note that separating into two companies gives HP the option to sell off one or both businesses if an attractive offer is made.
The split, if approved by the company board, is expected to close by the end of fiscal 2015. Once complete, HP stockholders will own shares of both companies.
During its most recent quarter HP reported revenue of $27.6 billion, a 1 percent annual gain. It marked HP's first year-over-year increase in quarterly revenue since late 2011. Printers and computers contributed 51 percent of the company's quarterly revenue, with the rest coming from technology services like consulting, software and financial programs.
HP is expected to complete the latest round of layoffs, between 11,000 to 16,000 people, this month. That is on top of the 34,000 people it had already jettisoned from its payroll.
Jim Suva of Citi Investment Research said that HP's announcement may be coming now partly because the stock market has been supportive of spinoffs of late. The analyst also believes the company's stronger balance sheet, stable PC margins, improving services margins, better financials and completion of the more difficult parts of its restructuring efforts played a role in its decision to act now.
HP maintained its guidance for fiscal 2014 adjusted earnings between $3.70 and $3.74 per share. Analysts polled by FactSet predict earnings of $3.73 per share.
For fiscal 2015, the company anticipates adjusted earnings in a range of $3.83 to $4.03 per share. Wall Street is looking for $3.96 per share.
Shares of Hewlett-Packard Co., based in Palo Alto, California, rose $2.11, or 6 percent, to $37.31 in premarket trading 75 minutes before the market open.
---
More from MBTMag.com
New Car Technology May Not Lower Insurance Rates
Shrinking The Skills Gap – Why Manufacturing Day Matters
U.S. Trade Deficit Drops To $40.1B In August
Explore more news

here

.